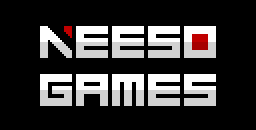 Street Fighter 2 - Amiga (OCS-ECS) Tech Demo
Would be possible to have a better Street Fighters 2 on the Amiga?
This is an attempt to recreate a simple combat for testing purposes using the Scorpion Engine and it came out very promising, even thou there is no intention to continue working on it.
Maybe someone can take inspiration and work on a full remake? The Amiga community would be amazed :)))
The game is very buggy but allowes basic moves like walk, jump/fall, punch, kick hadouken and shoryuken.
The moves can be performed only on the keyboard
Z=Punch
X=Kick
Forward + C = Shoryuken
Backward + C = Hadouken
Works on any Amiga with at least 1.5Mb of RAM, best results with at least 1Mb of fast RAM.
/**** FINAL TECH DEMO RELEASE 26/10/2022 ****/
This is the very final release of this tech demo, no more updates will ever happen as there is no reason to further add content. Last changes:
- Added Shoryuken move and sound to Ryu

- Special moves are mapped to "Forward + C" (Shoryuken) and "Backward + C" (Hadouken)
- Added more energy to Ken to have more fun
- Added some grace time after Ken dies before playing the winning stance
- A bit more accurate parallax scrolling values
- Fixed bug where punch and kick animation could be performed mid air
- Fixed initial camera position jump after fade in
Source code for this project will be available soon on the Scorpion Engine Unofficial Demos repository, feel free to grab it and go banana :)
Thanks to all the people that followed the evolution of the project and commented (positively or negatively). This demo reactions really tell how much people would love to have a proper SF2 game and how many teenage wounds are still open and bleeding because of U.S. Gold ;)
DISCLAIMER:
This is only a tech demo and is NOT INTENDED to be a finished product and WILL NEVER BE. THIS PROJECT IS CLOSED.
Copyright for SF2 ip and materials goes to the respective owners.
Download
Click download now to get access to the following files:
SF2_Tech_Demo_Final_2022.adf
880 kB