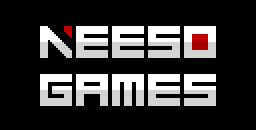 Jackal - Amiga port
A downloadable Amiga game
Jackal, also distributed under the title of Top Gunner, is an overhead run'n gun-style shoot-'em-up video game by Konami released for the arcades in 1986. The player must maneuver an armed jeep in order to rescue prisoners of war (POWs) trapped in enemy territory.
Jackal was released for the Nintendo Entertainment System (NES) on September 1988 in North America.

This project attempts to port the NES version with various improvements and Arcade elements on Amiga (OCS-ECS) as an entry for #AmiGameJam 2021.
Jackal runs on any Amiga with 2MB or RAM or more ( I will focus on optimizing the memory usage later on when more levels are done) but, to enjoy the best experience possible, it is strongly raccomanded to use accelerated hardware.
UPDATE 31-03-2022 - 6th demo version available for you to download and play.
This is the first public update since the AmiGameJam submission.
What's new in version 6:
Level 1 boss has an indicator to show where the tanks will spawn
New enemy in Level 2 (Jeep throwing 'nades)
Level 3 preview (fully navigable but no boss fight yet)
New explosion graphics
Animated exploded turrets
Fixed foreground issues with fort walls and pillars
Enemies have been rebalanced
Memory optimizations, bugfixes and more!
IMPORTANT NOTES:
- This version might be a bit unstable because of a lot of things have been refactored
- Full Level 3 including boss fight and all enemies will come soon with demo #7
CONTROLS:
Fire 1: Machine gun
Fire 2 / Spacebar: Granade/Missile
Esc: From Credits or Game, back to Main Menu

BONUS CONTENT:
Jackal original NES manual in PDF format from gamesdatabase.org
SPECIAL THANKS:
Simone "JMD" Bernacchia for the awesome music!
Erik Hogan
RayOfJay
Made with Scorpion Engine.

HAVE FUN!

Download
Click download now to get access to the following files:
Jackal_Demo_5_AmiGameJam.adf
880 kB
Jackal-Game-Manual.pdf
666 kB