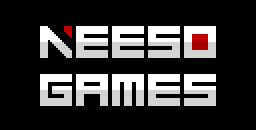 Jackal - Amiga port
A downloadable Amiga game
Jackal, also distributed under the title of Top Gunner, is an overhead run'n gun-style shoot-'em-up video game by Konami released for the arcades in 1986. The player must maneuver an armed jeep in order to rescue prisoners of war (POWs) trapped in enemy territory.
Jackal was released for the Nintendo Entertainment System (NES) on September 1988 in North America.

This project attempts to port the NES version with various improvements and Arcade elements on Amiga (OCS-ECS) as an entry for #AmiGameJam 2021.
UPDATE 19-01-2022 - 4th demo version available for you to download and play.
Another update is planned before the Jam deadline with (hopefully) Level 2 completed!

A lot has changed since v3!
No loading times between the menu and briefing screen
Intro waiting time reduced to 6 seconds
Updated credits
Big copter animated at mission start
New type of vehicle bullets
Regular POWs
Powerup indicator
Soldiers are thrown out of the jeep when it explodes
Rescue copter flies away when all POWs are delivered
Level 2 preview (playable to the end but no boss fight and some enemies are missing)
Many bugfixes and improvements
As usual playable in both UAE and real Amiga (OCS-ECS-AGA, non expanded machines might suffer slowdowns when during intense action).

CONTROLS:
Fire 1: Machine gun
Fire 2 / Spacebar: Granade/Missile
Esc: From Credits or Game, back to Main Menu

BONUS CONTENT:
Jackal original NES manual in PDF format from gamesdatabase.org
SPECIAL THANKS:
Simone "JMD" Bernacchia for the awesome music!
Erik Hogan
RayOfJay
Made with Scorpion Engine.

HAVE FUN!

Download
Click download now to get access to the following files:
Jackal-Game-Manual.pdf
666 kB