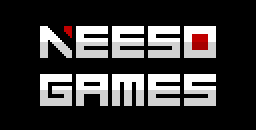 Super Delivery Boy
A downloadable Amiga game
Super Delivery Boy is a new family-friendly platformer game in development for Commodore Amiga made with Scorpion Engine.
Inspired by the classic japanese platformers from Konami/Hudson Soft but also with modern elements from games like Katana Zero and Dead Cells.
You can download the ADF file and play it through emulators (WinUAE, FSUAE..) or, if you have the possibility, play it on a real Amiga!
The game has been tested working on machines from Amiga 500 (1Mb) to expanded Amiga 4000. Of course the game results more enjoyable on accelerated machines (my test machine is an A500+ 33Mhz, 2Mb Chip, 8 Mb Fast RAM).
Controls:
with any Amiga joystick: A (fire button) to interact, B (or UP) to jump
with emulators/keyboard: numpad 4-8-6 to move, numpad 5 to interact with objects (may depends on your custom configuration)
"ESC" to skip the credits
CHEATS: press "L" to get an extra life, press "C" to get an extra coin
DEMO VERSION UPDATED (04-07-2021)

This is the last demo update as Super Delivery Boy goes in full production.
Expected release date should be somewhere around winter 2021 (hopefully!)
A boxed version is planned thanks to APC&TCP, AmigaFuture's publisher!
As you may have noticed, releases are getting slower since the last couple of versions. I might upload more updates on the demo but I'm not very likely to do so, as I want to focus on the whole game.
~~~~~~~~~~~~~~~~~~~~~~~~~~~~~~~~~~~~~~~~~~~~~~~~~~~~~~~~~~~

What's new:
Added dialogues with profile pictures
More interactivity with objects and characters
Mission complete level, where you can deliver the box and get ready for the next delivery (restore health etc..)
Level 1 revisited and rebalanced
2 secret areas
Updated title screen visual and added music
.. and as usual, a lot more for you to find out!
~~~~~~~~~~~~~~~~~~~~~~~~~~~~~~~~~~~~~~~~~~~~~~~~~~~~~~~~~~~

Special Thanks to:
Everyone who donated for this game! You are awesome!
GrafxKid for his amazing assets
Erik Hogan for Scorpion Engine and his precious support
Per-Ola Eriksson and Saberman for their YouTube videos
Indie Retro News for the game updates coverage
All the amazing Commodore Amiga community on Facebook!

Download
Click download now to get access to the following files:
SuperDeliveryBoy_Demo.adf
880 kB