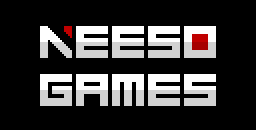 Super Delivery Boy - The Holiday Shift
A downloadable amiga game
It's Holiday Season again and when it comes to deliver presents for good, Santa disappears like snow under the sun, so all the hard work is on the poor Super Delivery Boy.
Help him deliver as many presents as possible so he doesn't get fired! But be careful, the kids have their own preference about what to receive and the path to reach them is full of wierd creatures.
Pick up the presents by the color requested by the kids. Delivering the wrong one will give you less points! You can use non matching presents as weapon by tossing them against the enemies, but again, be careful with colors!
SDB - The Holiday Shift is a fast paced festive minigame, spin-off of Super Delivery Boy, a platform game in development for Amiga (OCS-ECS)!
Made using Scorpion Engine.
/***** 24/12/2021 GAME UPDATE v1.2 *****/
- Larger map! Thanks to Scorpion Engine new feature, the map is 32px wider
- some rebalancing
- some graphics polishing
- bug fixes

Controls:
- Joystick: move around
- Button1: pickup/deliver/toss presents
- Button2/Up: Jump
Compatibility:
- Amiga OCS/ECS/AGA (1Mb Ram).
- On basic machines the game might slowdown a bit during intense action.
Have fun and happy holidays by Neeso Games!
Download
Click download now to get access to the following files:
sdb_holiday_shift_v1_2.adf
880 kB
Comments
Log in with itch.io to leave a comment.
is ther any way to play it on windows?
Great stuff, I will purchase now :-D
Awesome, you are very productive @)
Lovely, can't wait to play it :D
Oooooh! Christmas delivery boy!